I have several things on my fall shopping that I need. Okay, I don't need them....I want them....but at this point I am probably going to ogle over the pictures rather than purchasing at the moment!
Source

Mascara: I am out of mascara. Last week I decided to clean out my makeup containers and have a ridiculous amount of makeup to pitch. I do not think that I have cleaned out my makeup since I was in high school. I gathered all of my old mascaras and am using those for now.

Source

Yoga pants: I lost my old yoga pants, or rather, David washed them and then they disappeared. I'll let you put two and two together....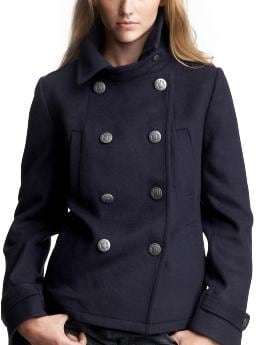 Source

New coat: My old coats are full of cat hair and pill balls. NOT ideal. Last year I just sucked it up and used it anyway because I wanted to hold off on buying a coat. However, this year, I will probably bite the bullet and buy one.

I bought a Gap Groupon for $50 with the hopes of purchasing said coat, but this weekend I went shopping and let's say that the Gap coat selection is not ideal this year. Dear Gap: Please bring back your classic coats.
Source

Running shoes: My old running shoes are not supportive and I have had them for over a year. It is time to replace them. I really want pink accents on my new shoes...fun running shoes just makes running way better.

Do you have any essentials you need for fall?